How is it still four more weeks?! Excuse me while I sulk.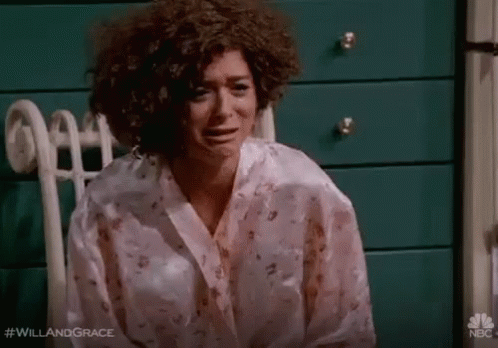 Okay, I'm done now.
At least we're past the halfway mark now. Every day, we edge a little closer to you being home and soon, we'll be counting the days until you're back. 💛
I bought this book a few weeks ago called, "Love Her Wild." It's a book of poetry and almost all of it reminds me of you.
It has become my small ritual, my retreat at the end of the day. I flick through the same pages and linger on the poems that seem to fit neatly into my soul.
I want to share one with you here tonight:
"It took me a long time to realise

that I am happiest

not at the parties

or the dinners

or the shows

but at home with you

and just our books

our movies

and our tea.

And wherever we go

for now and forever

we will bring this happy with us

for home lives

inside us now

wherever

together

we go."

– Atticus
I've been thinking about this letter a lot this week, and in truth, I've been trying to write it for most of the last two weeks. Mostly because I feel as if I'm on the cusp of what I want to say to you but I can't quite find the right words. So I'm just going to waffle on and hope I stumble across them here.
I both love and hate to tell people that I met you on Tinder. Love because I find it somewhat silly and frivolous, and it makes me laugh, and hate because it is immediately followed by a deep look of cynicism (which admittedly I would have too, if a friend told me that she had met and fallen in love with a person she swiped right on).
But this morning, I read this article on the NY Times. It's in one of my absolute favourite columns called Modern Love. I think I'm obsessed with it because it never fails to surprise and delight me with all the thousands of ways it's possible for people to love each other. Sometimes the stories go the other way and I am equally as stunned by our remarkable propensity for hurting each other but all in all, the columns make for good reading when you're lying in bed in the morning, drinking coffee, and trying to procrastinate away your to-do list.
The article has nothing to do with us except that it relates to Tinder and hooking up. It gave me flashbacks to the week that I met you. I began it innocently enough, with no clue that a boy that I had matched with would turn everything upside down. When we first started talking, I thought, well he seems nice enough and the conversation doesn't bore me to tears or stray into anything weird. Trust me when I say that this is a rarity. It's astonishing the number of adult men wandering around who are incapable of holding a five minute conversation, or expect that five minutes into the conversation, they can start calling you 'baby' and asking what turns you on …
You were interesting and interestED, which not a lot of people are these days I think. And despite only being in the market for some short-term hook up thing, you were kind. And funny. So when you asked if I wanted to have drinks with you, I didn't really have to think about it. Ordinarily, there's a fair measure of apprehension.
Plus I mean, so cute. 😄
I wish I remember more detail from that night. I don't know why I've forgotten so much of it because I only had a couple of beers? But in truth, I remember hugging you, and I remember us talking about beers when we first sat down, I remember you touching my arm when we talked about my tattoo, and I remember ordering the Uber while you were in the bathroom.
I remember holding your hand as we walked into my bedroom, and a few things after that.
But my next clearest memory of you is the next morning. I think it's because instead of the awkward good morning exchanges and attempting to usher you out as quickly as possible, I felt happy and at home with you. When you came over again that night, and we sat together on the couch, half kissing, half talking, I felt distinctly like perhaps this was headed in some alternate direction.
But at that point, I didn't dare let myself believe that there was anything more to it. I was determined to remain as unattached and unsentimental as possible.
We've talked about how a large part of my decision to let things roll on with you beyond those first two nights were predicated on the fact that I knew you would be leaving in a few weeks. But I think I also felt like I couldn't help it. As much as I wanted to hold back, I felt so strongly drawn to you.
Was it like that for you too? Going into it expecting one thing and then suddenly, waking up to a lot more than you had bargained for?
It's 3:24am now and I still haven't quite arrived at the thing I want to write about. So I'm going to go to bed and edit this in the morning. Ugh.
/
Okay. I'm back. I have no idea what the point of this letter was. I think, I'm trying to say that you feel like home to me. You feel like the person I've been looking for my whole life. It scares me a little, and I definitely didn't anticipate that I'd be in the middle of something so serious so soon. But something fell into place when I met you, that had been missing and I could never quite figure out what it was.
Sometimes, I feel annoyed that I've been here in Cape Town for years and it's taken me this long to find you. I wonder what it might have been like if I'd met you when I first moved here. I wonder who you were back then, and if you would have liked who I was.
Have you watched the movie Garden State? It used to be one of my absolute favourites. Primarily because it stars Natalie Portman but also, there's this one scene that really stuck with me.
This is how I've felt for years. Then I met you and being with you feels like home. I think that's why it was so easy to have you stay here with me and not feel uncomfortable. And conversely, why it's been so hard having you away.
Sigh. I miss you, obviously. I love you.
X